Home Health Aide
Home Health Aides from Healthcare Etc In-Home Health Care will be assigned to provide the client with assistance in daily living activities.
Home Health Aide Services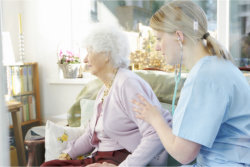 AM and PM Care
Assisting the Client during Meals
Transfer Assistance and Mobility Support
Assisting the Client with Light Exercises at Home
Provide Companion Care
If you need assistance for special situations in addition to ADLs, please call 803-708-4750 to talk about your care options. We look forward to caring for you at home.